Post by Don on Jul 23, 2010 0:22:44 GMT -5
Name:
Kenichi "Ken" Fujibayashi
Race:
Human
Age:
37
Height:
5'7"
Weight:
175
Appearance: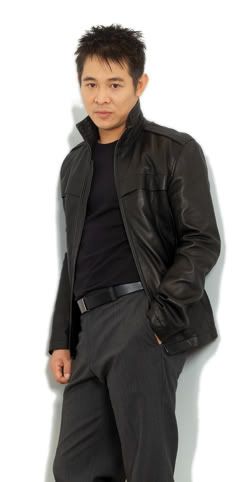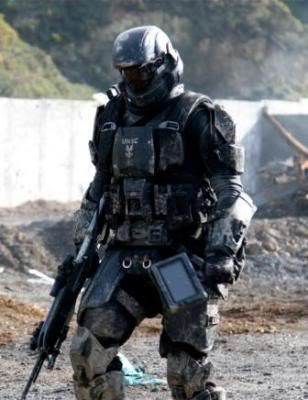 Birth place:
Fujisawa, Japan
Bio:
Born in the city of Fujisawa, Kenichi was raised by an aristocratic family. He was taught how to persuade people, as he was being groomed to inherit the family business, Fujibayashi Electronics. After gaining a degree in Psychology, Kenichi abandoned his opportunity with Fujibayashi Electronics and enlisted in the Japanese Defense Army, as he despised his father's iron grip. There he quickly adapted to his new life as a soldier and used his talents as a leader to climb the rank ladder. Several years later, Kenichi was recruited by the Special Operations Groups for his outstanding performance. After vigorous training and live exercises, Kenichi's abilities were put to the test when he was tasked to rescue civilian hostages from a cargo ship hijacked by terrorists. The mission was successful and quickly led him to be recruited as an Orbital Drop Shock Trooper. Over the course of several years, Kenichi led several operations in the Outer Colonies against armed rebels. One notable mission he carried out with his squad involved locating and disarming a stolen HAVOK Nuclear Warhead on the colony world Gilgamesh.
To this day Kenichi dons the rank of Sergeant, and currently has command over a squad of ODST soldiers. During missions he is strict on his men, but off the field he is more tolerant. Friends and subordinates refer to Kenichi by his nickname, Ken, but he prefers to be called by his rank by those who aren't ODST. He is not open about his past, but anyone curious enough can conduct their own research and connect the dots between Kenichi's surname and Fujibayashi Electronics, which is currently owned by his younger sister, Nagisa Fujibayashi. Relations between Kenichi and his relatives have improved since his father died of a heart attack.
Kenichi is married to Kyou Sakagami, a Corpsman he had met in the JDA. He is a registered citizen of Okinawa, Japan (Earth), and is listed as a psychotherapist.
Weapons:
MA5K Carbine
- Assault Rifle (Ghosts of Onyx)
M301 40mm Grenade Launcher
- Attached to MA5K Carbine; replaces flashlight.
M6C PDWS
- Pistol (Halo 2)
CQC WS Combat Knife
Attributes
Physical Strength: 4
Intelligence: 6
Speed: 5
Leadership: 7
Unarmed: 2
Melee Weapons: 4
Ranged Weapons: 5
Attunement:
+2
RP Sample:
Aboard the UNSC frigate
Second Glory
, Kenichi slipped into the ship's cafeteria. The room was full of people, as many of the crew were having their breakfast, but Kenichi couldn't help but notice several pale-skinned giants sitting in a corner. He presumed they were Spartans, as he had heard how pale they could become by wearing their armor for long periods. His attention readjusted to finding his squad; he found them sitting next to a port that had a view of Earth and several hundred MAC stations orbiting around it. When Kenichi's men saw him approaching, they all gave some sort of greeting. Kenichi stood at the end of the table, preferring to stand rather than sit. "After you're done, get your gear together and report to the shuttle bay," he ordered. "Today we will be performing a joint exercise with Spartans on the planet's surface." "So Ken, what are we going to be this time?" asked Private Polanski. "High-tech rebels entrenched in South America?" Kenichi knew that Polanski couldn't help resenting Spartans, but the question bothered the rest of the squad. Not wanting to leave his men sour, Kenichi replied. "Further details will be disclosed later, but for now-" He stopped halfway through his sentence when he noticed something odd going on out in space. There were several lights that appeared close to Earth, blooming larger every second. Several strange-looking ships then emerged from the lights. Kenichi noted that their design was alien in nature, and that their hulls appeared to be pale silver. The
Second Glory
's red alarm went off, and everyone in the room looked around in confusion. "
Alert! All hands report to battle stations! This is not a drill!
" One of Kenichi's men looked outside and gasped. "Holy shit! They jumped past the grid!" The rest of Kenichi's men looked to see what was happening. "
All Spartans and ODST troopers, report to the cargo bay with your equipment!
" Kenichi, seeing as his men had their attention drawn to the Covenant cruisers, he said "Alright men, you heard your orders! Time to gear up and report to the cargo bay, pronto!"